Being an Influencer with Locked in Lust will provide you with monetary commissions in addition to free products! The more you earn with us, the more perks you will unlock, and the more products and commissions you can earn!
---
Free Product Tiers
Interested in showcasing more Locked in Lust products? When you reach over $300 in lifetime commissions with us, we will reach out to you and offer FREE products from our store of your chosing!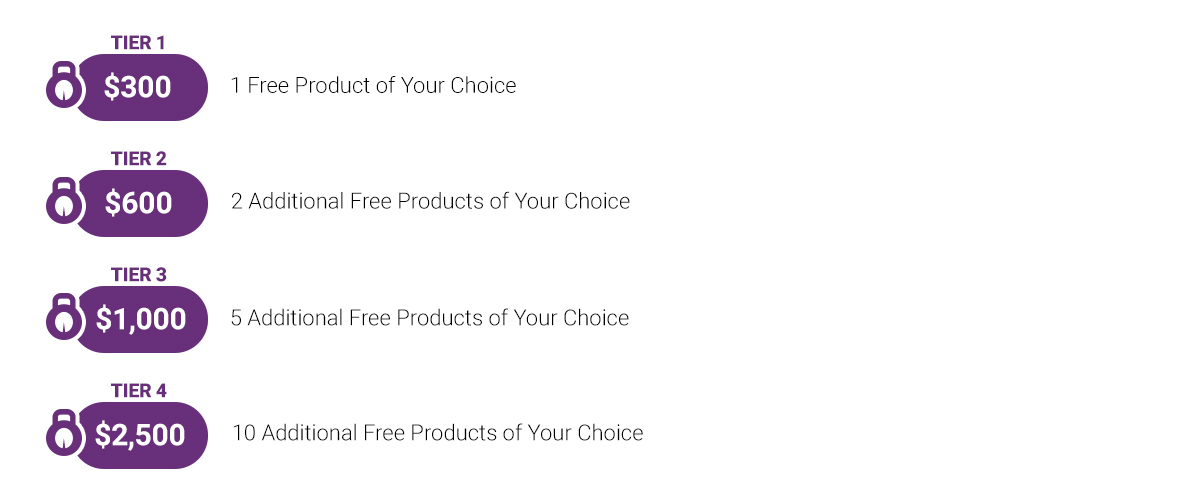 ---
Product-to-Advertising Value
Depending on the value of the products you choose, we will ask for an equivalent value of content posted on your social page in exchange. Below are the minimum requirements for each pricing tier*:
Descriptions for Each:
Unboxing Video – Create a video of you opening and removing the item(s) from the shipping box. Please include the name(s) of the product(s) as you remove them, and mention they can find it at Lockedinlust.com.
Product Showcase Video – A detailed video about a product of your choosing describing the name, it's features, it price point, and that it can be found at Lockedinlust.com
Personal Review – Let your followers know your personal experience with the product. What you liked or didn't like about it, if it's something you would recommend, etc. (preferably video)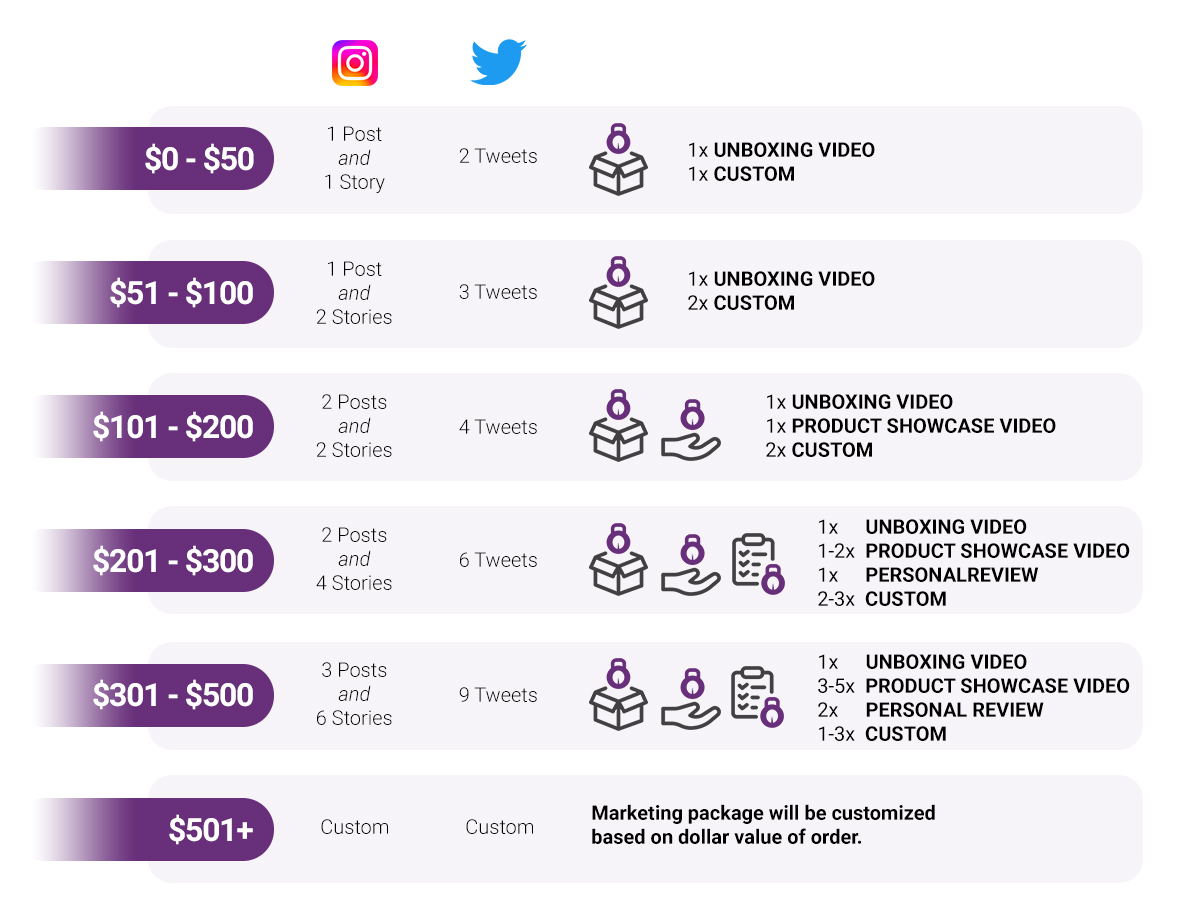 ---
Commission Upgrades
Want to earn even more for every sale your coupon generates? Well we've structured a bonus commission tier for our top performing influencers!
Commission Tiers: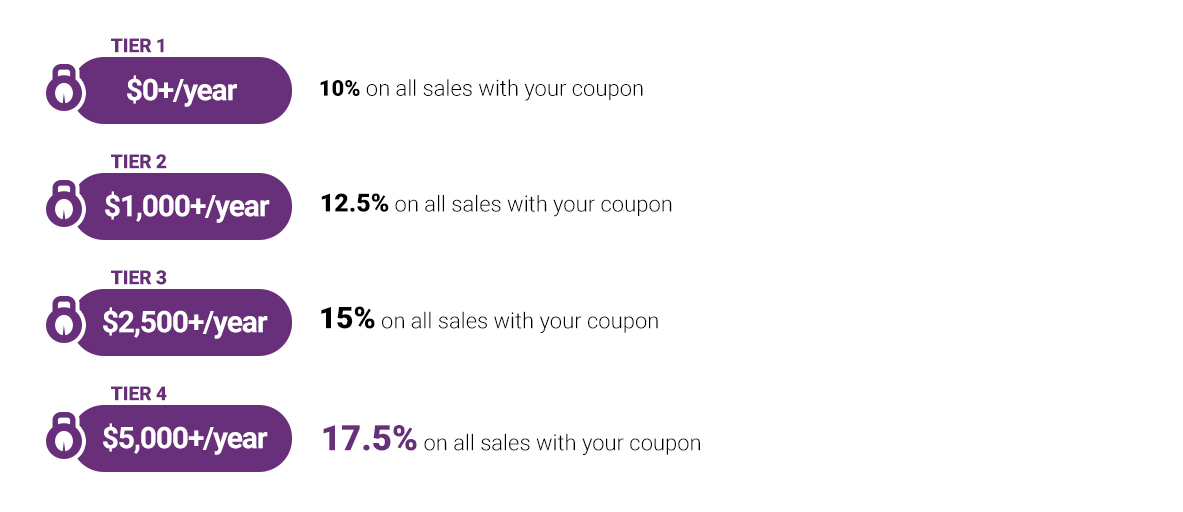 How it Works:
When you earn the commission value listed above within a calendar year (rolling 12 months for new affiliates), you will be upgraded to the new commission tier and start earning even more for every sale! Once you qualify for the new commission tier, you will maintain that commission tier for the remainder of the year PLUS the entirety of the following year (qualifying year).
During the qualifying year, the commission earnings you make will begin to qualify you for the next year. If you exceed your current commission tier on your qualifying year we will upgrade you to start earning your new commissions immediately!
---
Refer-An-Affiliate
Do you know other influencers with over 6,500 followers? Then you can earn even
more
by referring them to us to also become an affiliate! See our
Refer-An-Affiliate
page for details.