Description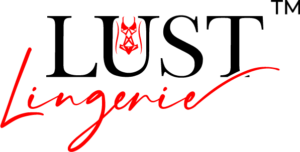 Introducing Lust Lingerie Original Designs!
We are excited to introduce our newest lingerie creations through our sister company, Lust Lingerie! Our goal is to design sexy and kinky apparel for Mistresses, Masters, Submissives, and Sissies alike. We want to make designs that are comfortable and sexy in every size – which is why our designs range from Small – 3XL.
Lust Lingerie is currently working on MANY more designs… Keep an eye out for what comes out next!
About This Design
Are you a slave that needs/wants the constant reminder of your role? These boxers are designed just for you then! The waistband displays the word "Slave" all the way across. There are also two large cutouts at the upper thigh region to give you the delightful feeling of being slightly exposed, even while wearing your everyday clothes. This boxer is the perfect clothing accessory for any slave.
These boxers are made of 90% Cotton / 10% Spandex, which is the same stretchy and comfortable material we use for our panties. If you haven't felt it before, we assure you it will be the most comfortable boxer in your wardrobe! Currently available in Black.
Sizing Chart: